Sisyphos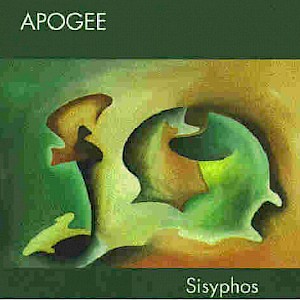 Switchback (4:35)
Das zweite Apogee Album "Sisyphos" erschien 1998 bei Musea Records. Ich habe alle Instrumente selbst eingespielt, gesungen und die Schlagzeugspuren programmiert. Auch das Gemälde auf dem Cover wurde von mir gemalt. Die drei Longtracks wurden zwischen 1996 - 1998 aufgenommen, der Song "Switchback" 1995 und der Song "Colours of Light" 1991.
---
Reviews
Some of you might know german progrock-mastermind Arne Schäfer through his band versus X. Arne's solo project is called Apogee. Sisyphosfeatures great progrock which is quite complex but manages the compromise between "strange complexity" and  "melodic harmony" all the time. The music of APOGEE (and versus X) demands a lot from the visitor ... but in return it gives a lot of impressions and feelings back.

Fans of versus X and APOGEE should get "Sisyphos" anyway. Especially the track Cruel jokes is one of the best tracks that came out of Arne's progrockin' brain.

Progrock enthusiasts aren't progrock enthusiasts if they do not own at least one album of APOGEE or versus X. If you'd like to introduce yourself to this fascinating and unqiue world of great prog/artrock, then I would recommend the versus X album "Disturbance".
(Markus Weiss of DURP Prog Website, May 1998)
---
This CD is great. Performed, produced and arranged by Arne himself. It´s impossible to mention one special track, all of them are great. Not a weak part. Highly recommended.
(Carl Lagerholm Prog Website, 1/99 (Sweden))
---
The compositions - from a progressive rock standpoint are highly original, yet still remain in the classic definition of the genre; a track like the nineteen minute "Cruel Jokes" could be used as a textbook example of the term. The arrangements are excellent throughout. Overall, this is a solid second effort, definitely worthy of investigation.
(Expose Magazine # 16, 12/98 (USA))
---
One feels that Arne Schaefer not only theoretically investigated the myth of long tracks, but also knows how to create them.
(Empire Magazine 1998)
---