(May 2020)
The new Apogee Album will be released in June 2020 on Progressive Promotion Records (www.ppr-shop.de).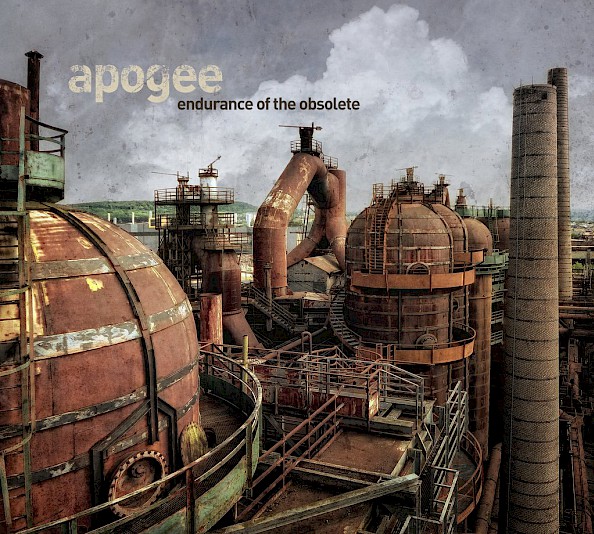 The title of the Album is "Endurance of the Obsolete" and the title Listing is as follows:
1. Interpretations  9:41
2. Waiting for the Dawn  5:43
3. Endurance of the Obsolete  12:06
4. Spirits Disengage  8:34
5. The Complex Extensive Way  12:55
6. Overruled  16:35
The line-up has not changed and Apogee are still
Arne Schäfer: Lead and Backing Vocals, Electric and Acoustic Guitars, Keyboards, Fretted and Fretless Bass Guitars and Orchestral Arrangements
Ebi Graef: Drums and Percussion
The new Album again provides Classic Progressive Rock and this time you will find some obvious Gentle Giant influences in form of counterpoint a capella vocal and convoluted instrumental arrangements with odd meters, as well as atmospheric textures of accoustic guitars, driving rock songs with solistic escapades and orchestral passages. As usual the Apogee songs consist of multiple themes, which were interwoven to complex, dynamic-symphonic structures.
All tracks were composed and arranged by Arne and recorded between 2017 and 2020 in Mühlheim and Offenbach, Germany. Drums were arranged in teamwork by Ebi and Arne. Thanks to Ekki Nahm for an arrangement suggestion on the middle section of "Endurance of the Obsolete". All lyrics by Arne. The lyrics of the title track are inspired by Bernd Webler's great cover art (Please also visit his website at www.berndwebler.de). Bernd also again took over Art & Layout/electronic publishing. Executive producer is Oliver Wenzler of Progressive Promotion Records.
My son Lennart produced a Promotion Video for the new Album, based on Bernd's cover art. Here is the Link: