(March 2017)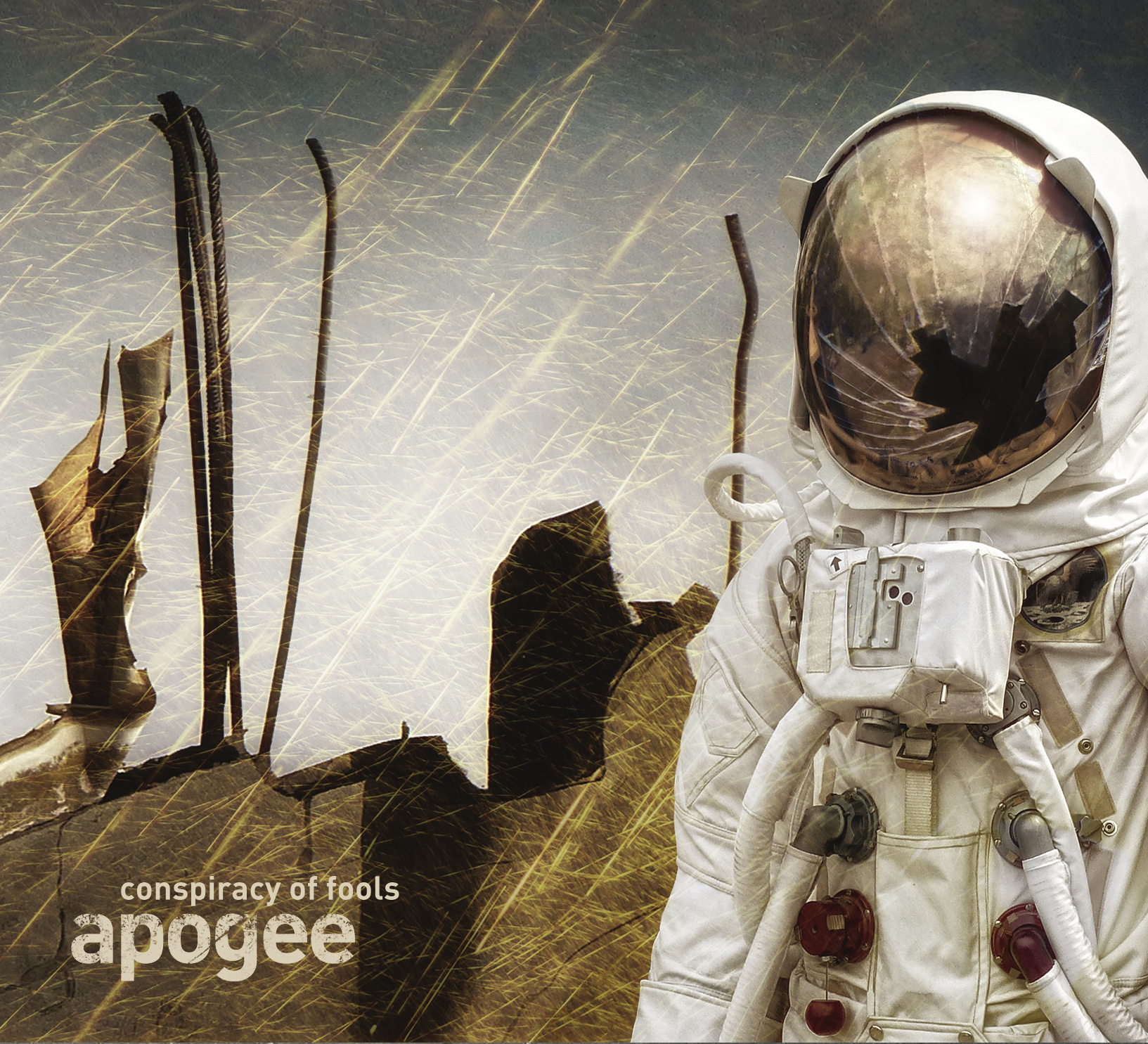 The new Apoge Album has been released in June 2018 on Progressive Promotion Records (www.ppr-shop.de). The title of the album is "Conspiracy of Fools" and much of the lyrics reflect the recent developments and tendencies of human behaviour, but as usual in an relatively abstract way.
Under the following links you can find two Video Teasers of the new album, including samples of the first two longtracks:
https://www.youtube.com/watch?v=DCwAHqAq3ZE&t=56s
The accoustic drums have been played by Ebi Graef, while I played all other instruments and sang. Five of the six songs are longtracks in the region between 10 and 16 minutes, the remaining is a shorter accoustic song.
The new album features more vocal harmonies than the previous ones and some soundscapes from newly acquired virtual instruments (software). Bernd Webler will again create the cover art, this time I selected one of his photorealistic images for the title page with a certain surrealistic atmosphere.
The songlist is as follows:
1.  Conspiracy of Fools   (13:08)
2.  Incomprehensible Intention   (14:15)
3.  Override our Instincts   (12:56)
4.  Losing gentle Control   (4:58)
5.  Colors and Shades   (11:46)
6.  The Whispering from Outside   (12:52)